Vortex Tours
Vortex Tours, Sacred Soul Journey Vortex Tours™
---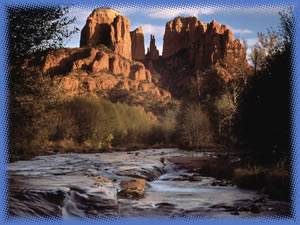 Vortex Tours, Sacred Soul Journey Vortex Tours™ opens you to a lifetime experience to cherish forever. It is a short drive and a gentle walk to a sacred indian ruin .
This is a vortex spot not on the maps. There is an amazing tree where I do psychic readings and messages from the other side from those that love you.
I have also delivered many divine messages from Jesus in this exact spot. It is Divine!

This tree is an incredible example of how the vortex energy is. It is perfectly balanced energy and people have told me that after doing work in this spot that their blood sugar became perfectly balanced. I also do drumming and eagle feather clearings here. Ancient indian spirits often are experienced. Guided Meditations on the vortex are amazing and you receive gifts directly from your angels.
All of the divine work that I do in The Healing Room I also do on the Vortex. I balance your Auric field and it opens to over 200 feet. We also do Soul flying…you'll see what I'm talking about. Its incredible!
"My aunt never spoke a word of english in her life, but during the Vortex Tour with Angel Lightfeather, when Angel was speaking divine messages from Ascended Masters all of a sudden my aunt spoke to Angel in perfect english. We were all amazed. Angel, your Vortex Tour was so amazing! "
Call Angel Lightfeather in Sedona: 928-451-1222
or Email Angel.