Psychic Readings
Top Sedona Psychic, Clairvoyant, Clairaudient
---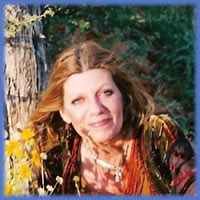 Clear Open Conscious Channel for Divine Ascended Masters. I can contact those that you love and that love you from the other side. I came into this world with these abilities.
I hear your Angels speak. I call your divine angels and all of the divine beings that love you and care about you. I tell you all of your messages.
You may ask any questions about anything, and I will tell you what your angels say. We can tape your readings in person and over the phone.
Past Lives, Reincarnations, Divine Healing and Miracles

You can ask questions about any of these things . Money, Love, relationships, transitions and spiritual guidance.

I have worked in the field of spiritual counseling and natural healing since 1978.

"Angel, thanks to your good advice and psychic predictions, our company saved over two million dollars…and my blood pressure is normal now thanks to you. I will recommend you to everybody!"
Get a Reading From Angel!
Call Angel Lightfeather in Sedona: 928-451-1222
or Email Angel.